CSVS
CSVS is a crowdsourcing initiative to provide information about the genomic variability of the Spanish population to the scientific/medical community.

It is useful for filtering polymorphisms and local variations in the process of prioritizing candidate disease genes.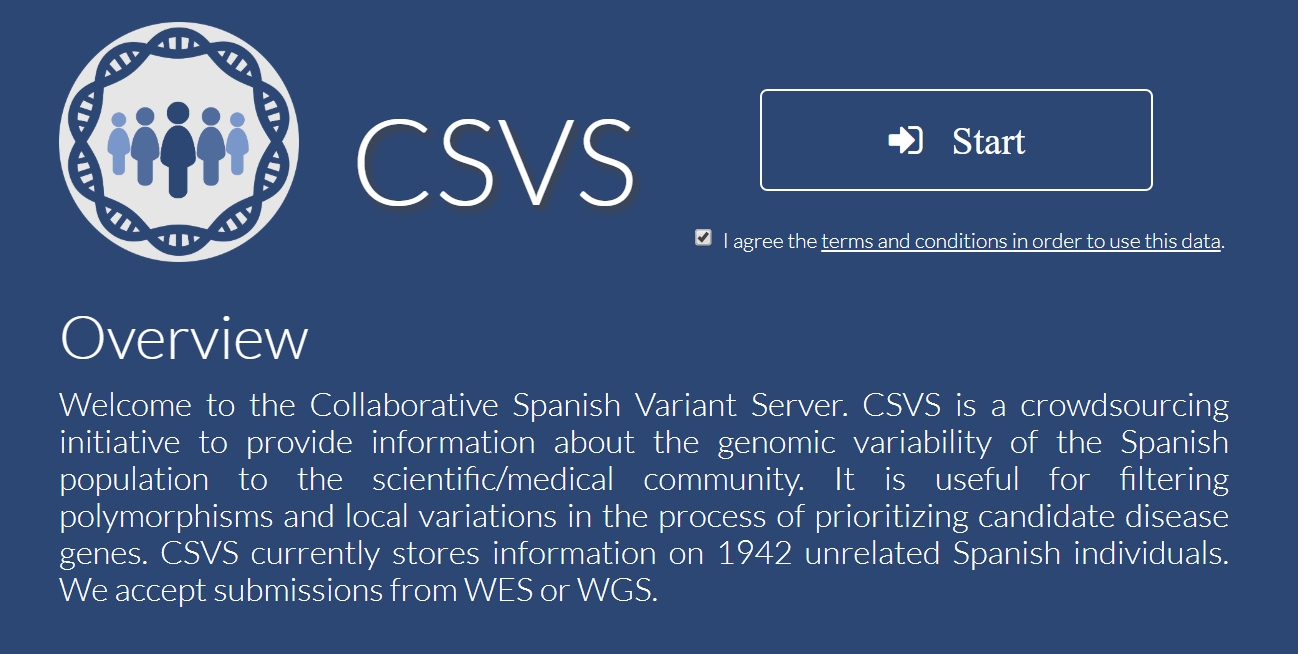 CoV-Hipathia
COVID19 PATHWAY INTERPRETATION AND ANALYSIS
This web tool implements a mechanistic model of human signaling for the interpretation of the consequences of the combined changes of gene expression levels and/or genomic mutations in the context of signalling pathways.
SARS-CoV-2
Collection of resources and tools in order to fight SARS-CoV-2.